Continuing from my last post.




Uh guys, what about D-day? Wheres Ryan? Doesn't he need saving?!?




John Wayne does his thing in Hong Kong, as he films Blood Alley early.




Wow, that was not supposed to happen, Russia's gone man, Russia's gone.




; _ ;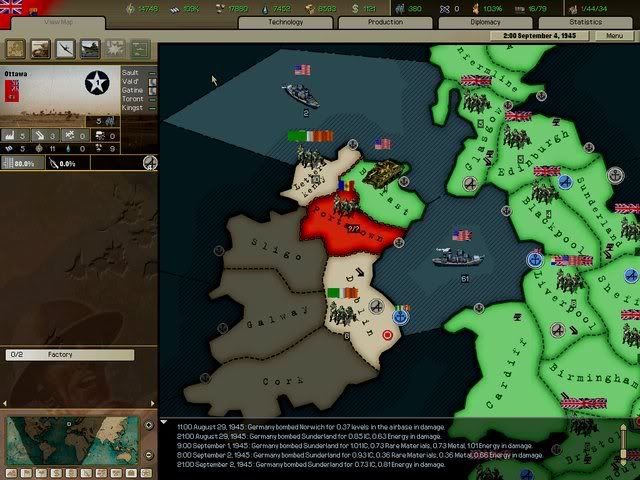 Irland is fighting off these nazis. I really messed up history, huh?




WHAT HAPPENED TO ATTACKING ITALY GUYS, REALLY.




Dropping like flys....

After that I got bored, Canada is too far away from Europe to attack.

So, in conclusion, Canada sucks, and because I tried to build up Canadas military to make them strong, I created NAZILAND EUROPE.

Goodday fine sirs, enjoy your milk.